Who doesn't love black eyed peas? And by peas they mean beans right? Damn the "they." This salad I have yet to taste the finished product because it has to marinate 12-24 hours. I did taste it after assembling and I liked it, so I'm assuming that it will be 10 times better in the end. When has marination ever failed? It hasn't...yet and hopefully never does. I will probably make pork loin to go with the salad but for an even lower fat and quick meal I would just added one can of tuna (after marination). Yum tuna...one of my favorite snacks is one can of tuna dowsed with A1 sauce. This may sound disgusting to you and if you don't like A1 you will hate it. But the odd snack is very filling and scrumptious so don't hate. Here's the salad.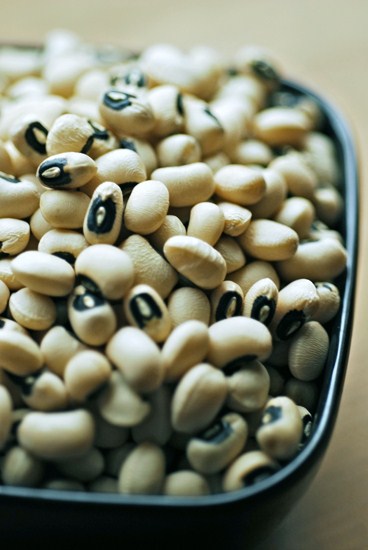 Adapted from Seriouseats
Serves (not sure) I would say 5 as a side dish
Ingredients
3 15-ounce cans of black eyed peas, drained and rinsed
1/4 cup red onion, finely chopped
1/2 red bell pepper, finely chopped
3/4 cup cherry tomatoes, quartered
1/4 cup flat leaf parsley, finely chopped
1/4 cup balsamic vinegar
1/4 cup olive oil
Salt and pepper
The Process
1. In a large tuber-ware container add black eyed peas, red onion, red bell pepper, cherry tomatoes, parsley, vinegar, oil, and salt and pepper to taste.
2. Mix well and put in refrigerator to marinate for 12-24 hours.
Picture from:
http://cravessoulfood.com/?p=433